Contact Us In The Partner With Us >> About Us Section!

Anxiety Medications: A Costly Way of Treating your Condition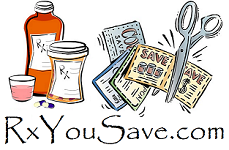 Taking anxiety medication has been a promising solution for most people.  But what is Anxiety?  Anxiety is an umbrella term that pertains to a variety of disorders, mostly causing fear, worrying, and apprehension.   Anxiety can manifest in different forms, such as through panic disorder, social anxiety disorder, and phobias, among other things. When you have an anxiety disorder, the way you behave and feel will be significantly affected. Until now, there is no known cause of anxiety. It is evident, however, that its most common symptoms include dizziness, nausea, muscle tension, palpitation, sweating, insomnia, panicking, and numbness, among others.  Nonetheless, it must be noted that medication alone will not suffice.
Types of Medications
If you are going to take anxiety medication, you will be confronted with several alternatives. The specific choice of medication will depend on the nature of the attacks. Nonetheless, the most important thing is to first seek for medical advice in order to know which one is right for you.

Among others, benzodiazepines are amongst the most popular for the treatment of generalized anxiety and phobias. Some of its specific brands include Xanax, Klonopin, Valium, Ativan, Serax, and Librium. They are known for quickly blocking panic attacks. More so, another common choice  is tricyclic antidepressants, such as Tofranil, Norpramin, Elavil, Adapin, and Anafranil, among others. According to several studies, up to 80% of patients treated with this medication have shown favorable results. Beta blockers, such as Tenormin and Inderal, are also common choices for anxiety medication. They have the most extensive history of use for the treatment of social anxiety.

The Rising Cost of Anxiety Medication
In spite of the promise of effectiveness, there are many people, who shun from these medications because of their expensive price. Xanax, for instance, has an average price of $9, while Valium costs $8. On the more expensive end, Cymbalta costs $38, Effexor XR is at $19, and Lexapro is at $12. Because medication to treat anxiety is expensive, a lot of people resort into the use of generic alternatives to save money.

Enjoy Savings from RxYouSave
If you are looking for cheaper medication to treat your anxiety, print out the RxYouSave Prescription Discount Card now and enjoy significant discounts from different brands as well as generics. Through the use of our Prescription Discount Card, you will enjoy as much as 85% reduction in the prices of prescription medications. Every card is good for a wide selection of medications. From the website, they also have a free drug lookup tool, which will allow you to see the Retail and RxYouSave Prescription Discount Card prices of all medications  to compare and see which one is better. With RxYouSave, you can treat anxiety while being able to save money.

Click Here To Go To The Top Of The Page