Contact Us In The Partner With Us >> About Us Section!

Attention Physicians Offices:  Distribute Our Prescription Discount Card While Increasing Patient Medication Compliance!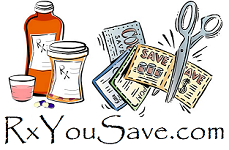 Physicians Offices:  Sign Up & Distribute Our Prescription Discount Card Here!  Thank You for your interest in signing up for a free supply of Prescription Discount Cards courtesy of RxYouSave.  My name is Jessica and I am the owner of RxYouSave.  We both know that the cost of healthcare is continuing to rise.  This also includes prescription medications.  Many times prescription medications can vary in price from month to month, making it a proverbial roller coaster ride of uncertainty.  Please consider a partnership between your respected Physicians Offices & RxYouSave so that we can work together for the common good.

These volatile prescription prices can easily drain the savings of even the most financially stable of patients.  This is also true if your patient happens to be uninsured, under-insured, in the Medicare coverage gap ("doughnut hole"), or otherwise insured and having to meet a high deductible before insurance kicks in.  When you sign up to distribute our prescription drug card you help to increase patient compliance with Physician prescribed medications.  Increased Patient Compliance means healthier and happier patients.  This makes patient visits to your Physicians Office easier.

To accomplish this, we need to make the prescription medications more affordable for those who need it the most.  This is where the RxYouSave Prescription Discount Card comes in to play.  When patients use the RxYouSave Prescription Discount Card, they are not only paying less for their prescriptions, but they are paying a set amount, based on a negotiated price.  This is an advantage because your patients will know what they are going to pay, when they go to the pharmacy.  I would like to point out the following advantages of why your office should use our Prescription Discount Cards over the competition:

Click Here To Sign Up FOR FREE!
Our Prescription Drug Card Is Completely Free For Physicians Offices
Other cards say they are free to use.  In actuality, it is far from the truth.  With other cards there are hidden fees and in some cases, monthly or yearly premiums to pay in order to take advantage of their pricing.  Our card is completely 100% free, with no strings attached whatsoever.

Up To 85% Savings
Other cards will only save you on average, around 15% to 50% off the cost of a patient's medication.  The RxYouSave Prescription Drug Card saves every patient up to 85% off the entire cost of their prescription medications.  This greatly increases patient compliance with Physician Prescribed medications ten fold.

Click Here To Sign Up FOR FREE!
Everybody Qualifies (Regardless Of Income)
It doesn't matter what income level your patients have, there are no restrictions and everybody qualifies for the same savings.

Unlimited Medications
Each Card can handle unlimited medications, so it is great for the entire family.  The card also never expires.

Already Activated
This Card comes already activated and ready to use–so all your patients have to do is take a card with them and go to the pharmacy to fill their prescriptions.

Accepted At Over 60,000 Pharmacies Nationwide
We have contracted with Pharmacies (Including all national chain Pharmacies) all over the US for the best prices, so your patients can have the most choices. 

Click Here To Sign Up FOR FREE!
HIPAA Compliant
This is most important.  Other prescription discount cards sell your patient's personal information to drug and insurance companies for profit.  We consider that a violation of patient privacy and confidentiality.  Rest Assured with RxYouSave, you and your patient's privacy is protected.

In Conclusion...
If you have any questions, don't hesitate to contact me.  I will be keeping track on my end (via your office's unique group number) to see how your supply of cards are doing and will automatically send you a free refill of cards when you need more.  This way of tracking is easier for you because you don't have to worry about running out of cards.  Simply Fill Out The Form Below to sign up and receive your Free Prescription Discount Cards in the mail.   (I will never sell your information to anyone).  Thank You for taking the time to read this and I look forward to a long business relationship for many years to come.

Sincerely,

Jessica Golden
RxYouSave Physicians Offices Partnership

Receive Your Free Discount Cards Using The Form Below

You Have Two Options To Choose From: 
Free Prescription Discount Cards
Free Prescription Discount Appointment Cards. 
Please Only Choose ONE.

End Of Physicians Offices Letter

Click Here To Go To The Top Of The Page