Contact Us In The Partner With Us >> About Us Section!

Outside Sales Opportunity - We Have An UNsaturated Market!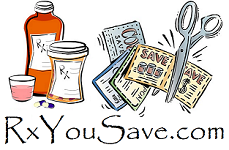 Would you like an Outside Sales job that allows you to make monthly residual commissions just for giving away a product for free to everyone?  Are you looking for long term career potential?  Does the Idea of uncapped commissions motivate and drive your success?  Do you understand the concept that your efforts directly affect your results?

There are millions of uninsured Americans paying full price for their prescription medications.  This can and does result in people having to choose between having their medications or putting food on the table.  It is a problem that has plagued America for a long time and it is getting worse as time goes by.  Imagine how good you would feel to be a part of the Solution to this ever growing problem?  Make a noticeable difference in the lives of people everyday
Company Details - Including Compensation

The RxYouSave Prescription Discount Coupon delivers significant discounts in both brand name and generic drugs at over 60,000 pharmacies nationwide. People who have this Free Coupon save up to 85% on prescription drug purchases.

This Card is best used for people who are currently uninsured and pay out of pocket for their medications.
There are no enrollment forms, no age or income requirements, no waiting periods, no eligibility required, no exclusions, covers pre-existing conditions, no claim forms to file, no annual or lifetime limits. Use this prescription discount card every time you go to the pharmacy.

    No fees for the card or usage
    Instant activation
    Good for the whole family
    Covers pet medication
    Everyone qualifies
    Manufacturer rebates on a broad selection of branded drugs
1 – 10,000

medication transactions per month:  Earn $1.00 per transaction

10,001+

medication transactions per month:  Earn $1.75 per transaction
Imagine - Unlimited Customers, Unlimited Income...Every Month.
Job Description

Introducing RxYouSave.  We are hiring Independent Outside Sales Representatives.  This is a 1099 Contract Position.  You give out free prescription discount cards for free and get paid a residual commission for every medication that is filled using your card.  Each free card can fill unlimited medications.  Everybody qualifies.  We provide you with your own unique Group Number on a card template that you can take and have printed.  You MUST print your own cards!  You can purchase cards through RxYouSave that we can have shipped to you.  Here is what we offer you:

Company Generated Leads -  Name Your Cities!
Monthly Residual Income - Because your card will be stored in the Pharmacy's computer system, you earn monthly residual commission every time someone refills their prescription using your card!
Recession Proof Industry - Everyone needs their prescription medications no matter what!
Work your own hours - Work as much or as little as you want!
Uncapped Commission!
You get a Raise if you receive more than 10,001 transactions per month!
Get Paid on the 29th of every month (28th for February) for the previous months Transactions!
We offer two forms of payment - PayPal (fastest) and Check in the Mail.
Our Requirements For ALL Outside Sales Job Applicants

Awesome Attitude with exceptional people skills. 

If you don't like people, please don't apply.
Basic Computer Skills A Must
Build and Maintain Positive long lasting relationships with Doctors Office Personnel and other businesses in the surrounding Communities that you visit.
Reliable Transportation Required - Must have insured vehicle!
Previous Sales Experience Required
Create a demand for our services within the communities that you visit.
Follow up and Replenish cards every month.
Keep detailed records of every place that you visit, date that you visited them, how many cards you left, etc. for your records and ease of use.
Must be organized.
Self Starter, Highly motivated to succeed.
Demonstrated track record of success.
Bold, Empathetic and Resourceful.
Clean Driving Record Required
Well Groomed, Neat Appearance.  Business Casual - No torn, ripped or dirty/bad smelling clothing.
Exceptional Personal Hygiene.
Ability to work Independently with a strong will to succeed.
Results Oriented with Demonstrated time management skills.
Clear, Understandable Language And Proper Grammar

Strong Rapport building skills and Active listening skills
Excellent Persuasion Skills
Continually grow your base of contacts through consistent activity
Ability to manage time, reach decision makers and quickly determine opportunity potential.
Must be Customer and Patient focused, confident and goals driven
Exceptional verbal and written skills
Demonstrated Ability to Succeed in an Outside Sales Role.
Demonstrated Success in persuasion, influence and negotiation skills
End Of Outside Sales Page

Click Here To Go To The Top Of The Page